woman of the ceaseless prayers, folded handkerchiefs
and calloused hands
of the lace-trimmed half-slips and head-ties to protect
from dew and sun
of the bush tea and bush medicine
of the raised hymns and curved back
of the seven children who grew up and said "Leave him"
but you said "I have taken a vow."
of the slanted eyes half-closed in laughter
of the mouth closed in death now
of the stories you told no one but God…
What was the vow you had taken
of suffering, of longing,
of love?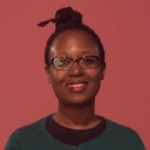 Alake Pilgrim is a writer and teacher. Her stories have twice been awarded the regional prize for the Americas in the Commonwealth Short Story Competition. She holds an MA in Creative Writing from the University of East Anglia and facilitated WomenSpeak's "Elements of Storytelling Workshop" and the "Your Story Women's Writing Retreat".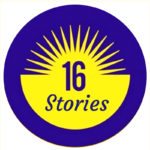 The "16 Stories" series – exploring experiences of violence and discrimination against women and girls in commemoration of 16 Days of Activism Against Gender Based Violence.
Comments
comments